ankle holsters versus leg holsters

Most people use holsters below the belt for additional weapons as supplement to a base or primary weapon. But, which one is best? Is a drop leg holster superior to one worn around the ankle? Which provides the quickest draw and which boasts the best concealment? Depending on your needs, choosing between an ankle holster and one worn higher on the leg can be simple.
To Conceal or not to Conceal
There is no question that in terms of keeping firearms under wraps, ankle holsters are the way to go. In fact, they are one of the most effective means of keeping firearms safely hidden. They can be worn under loose pants and are almost virtually undetectable. On the other hand, drop leg holsters (also called thigh holsters) are almost exclusively worn outside the pants and are virtually impossible to conceal. It's worth noting that there is one type of leg holster that does hide nicely, however. The garter holster for women can be worn under a dress or skirt and can remain very well hidden.
Challenging Comparison
It's difficult to look at the two types of below the belt holsters and compare them side by side. Anyone browsing holster reviews can quickly identify that the two types are used for two entirely different purposes. While they both safely and securely keep a firearm close and in place, their similarities seem to stop there, with one being an ideal although slightly inconvenient solution to multi weapon problems and the other boasting a no nonsense approach to fast weapon procurement.
​Draw-Ability
While
ankle holsters
provide more shelter from prying eyes, it can take an enormously long time to draw from an ankle holster, especially from a standing position. You almost have to sit down to draw from the ankle, and certainly will need to lift the pant leg and do a small amount of shuffling. Exposed drop leg holsters eliminate this problem and promote a lightning fast, no nonsense draw.
---
Powered by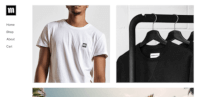 Create your own unique website with customizable templates.